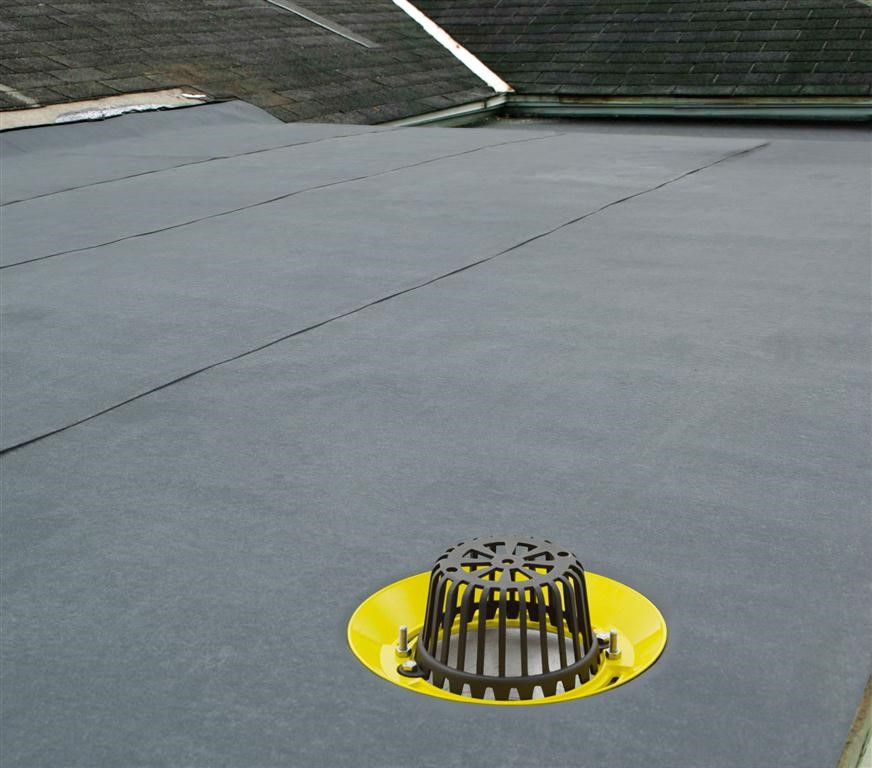 The Flowplumb range of rainwater guttering extends in to flat roof and balcony drainage, where efficient removal of rainwater is critical to the health of the building. Rainwater that pools on a flat roof for 48 hours or more is a problem which will break down the roofs membrane and create leaks. In the short term this will result in repairs and maintenance, but in the longer term may require a whole new roof to be installed.
FlowPlumb flat roof drainage is compatible with bituminous felt, PVCu roof membranes and most other types of flat roof materials (including concrete). Each outlet features pre-drilled flanges to ensure secure anchorage and create a water tight joint to 82mm, 110mm or 160mm pipe work. To minimise maintenance the outlets Hi-Filter grill is non-corrosive to prolong lifespan and can be easily removed for period cleaning.

FlowPlumb flat roof drainage is ideal for industrial, commercial and domestic applications.
For more information, please contact us at enquiry@flowplumb.com